Oyarbide Usabiaga, Estanislao
Associate professor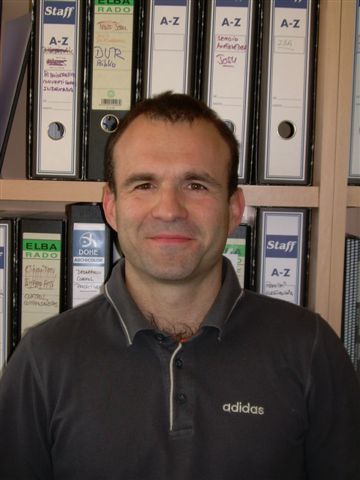 Electronics Engineering and Communications Dep.
Edificio Ada Byron
C/ María de Luna nº 1
50018, Zaragoza
Spain

Estanis Oyarbide was born in Beasain, Spain, on June 30, 1969. He received the Eng. degree from the University of Mondragón, Mondragón, Spain, and the M.Eng. and Ph.D. degrees from the National Polytechnic Institute of Grenoble, Grenoble, France, in 1992, 1994 and 1998, respectively. He is an assistant lecturer in the Department of Electronic Engineering and Communications and a researcher at the Aragon Institute for Engineering Research (I3A), both in the University of Zaragoza, Spain, which he joined in 2002. His current research area is the control of static high-power converters. From 1998 to 2002, he was a Lecturer in the Department of Electronics in the University of Mondragón, specializing in power converters and adjustable-speed drives.